CREATIVE BREADS & CAKES MADE IN AUSTRIA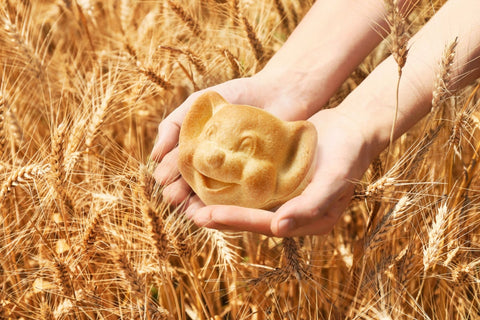 Top quality and locally sourced:
Our products are made to the best Austrian quality standards. Only the finest raw materials make it into our baking mixes, 97% of which come from Austria.
Light and fluffy thanks to innovative technology:
Our bakery products are made using the pro.ferment.iced® method. Click here to find out more. This method preserves valuable nutrients. Products can be easily defrosted at room temperature and stay tasty and fresh.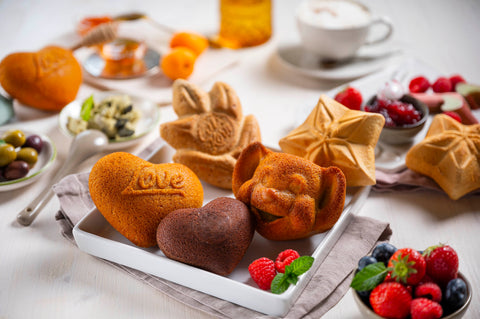 Unlimited diversity:
The classics are history! From savory rolls enriched with Vitamin D to chocolaty sweet cakes – we produce bakery products in eleven different 3D shapes with currently five recipes.
BRIOCHE
a sweet treat to brighten up your day
SPELT & YOGURT CAKE
light, fluffy and delicious
CHOCOLATE CAKES
the sweet classic
Explore our chocolate cakes!
WHERE TO FIND OUR PRODUCTS
You can buy our tasty bakery products at selected retail partners in Austria, Germany and Switzerland.
NEED HELP MAKING UP YOUR MIND?
HERE'S WHAT OUR CUSTOMERS HAVE TO SAY

Just mega good taste whether hot or cold very fresh quality and super fast delivery. My children have immediately become a fan. In any case not the last order

The rolls are not only really class from the optical, they also taste good. My son was really excited.

Everything has worked smoothly. Everything great, great idea for soccer freaks, super suitable for barbecue.
Delivery was fast, everything well packaged and the burger buns also taste very good. Was today the hit at the children's birthday party!