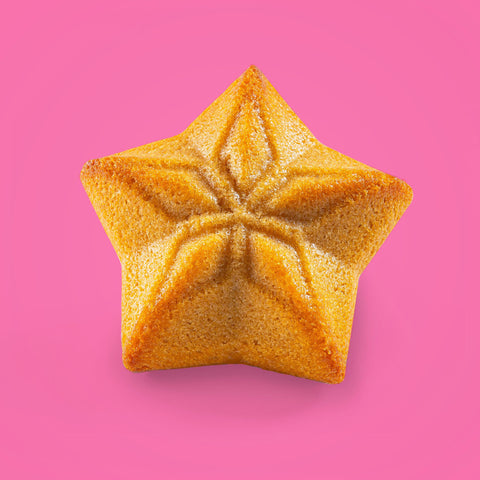 Bake the Shape
Spelt-yogurt Star
Description
Spelt-yogurt sponge cake, frozen.
Ingredients
Sunflower oil, water, whole EGG powder, SPELT flour (20%), sugar, SKIMMED MILK YOGURT powder (0.9%), rice starch, rice flour, maltodextrin, LACTOSE, SWEET WHEY powder, raising agents (diphosphates,sodium carbonates), salt, emulsifier (sodium stearoyl-2-lactate), coloring foods (paprika extract, turmeric extract), stabilizer (sodium- carboxymethylcellulose), flavouring.
May contain traces of PEANUTS, NUTS, SOYA and SESAME.