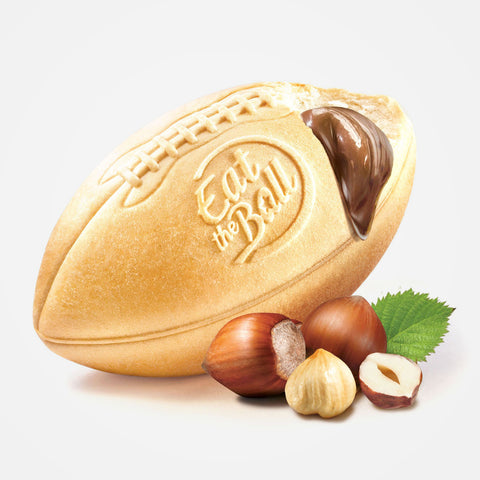 Bake the Shape
American Football ORIGINAL Nut-Nougat boosted
Description

Wheat roll, filled with nut-nougat cream, frozen.
Ingredients

WHEATflour, water, nut-nougat cream 24% (sugar, vegetable oils and fats (sunflower, rapeseed, shea, coconut), HAZELNUT 4%, skimmed MILK powder, skimmed cocoa powder, natural vanilla flavouring), BUTTER, yeast, sugar, salt, malted WHEAT flour, BARLEY malt extract.
May contain traces of PEANUTS, NUTS, EGG, SOYA and SESAME.